Here she is! The very first of the many (I hope) to come. It is an upcycled sweater, designed by the researcher I am working for. Its final destination will be the UAE. The person who ordered it was incredibly nice (and patient!!), the whole experience is really amazing. I am essentially learning how to run a small online business (very VERY small!). I hope I'll get to the point where I am sick of getting too many orders but then feel incredibly happy at the thought that that means I am self-employed *dreams*.
And! Something to look forward to... I just got a bookmaking commission but this won't be just any book, I will have to create the book layout, print it and design the cover, all of these I am REALLY looking forward to:)
A simple thank you card.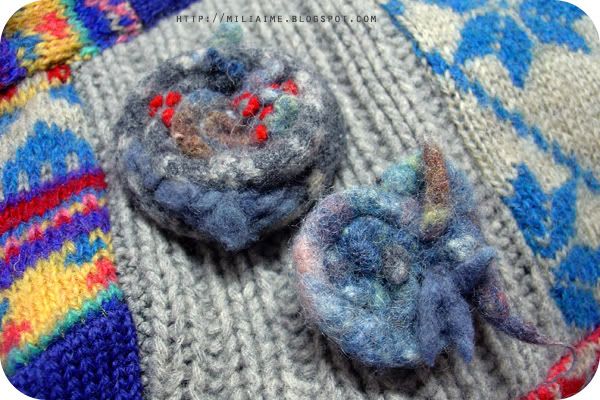 Brooches made from the cut-off waste of the upcycled sweaters.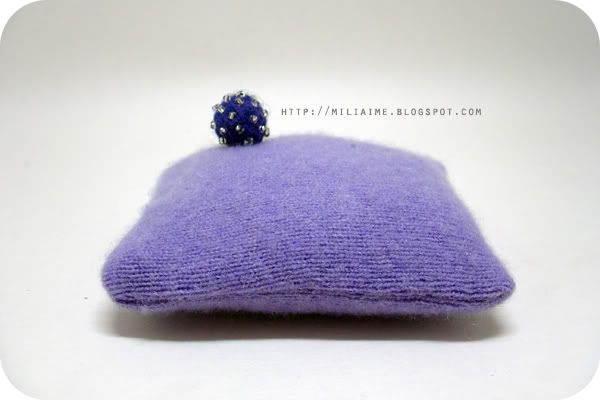 A lavender pouch with a hand-felted and hand-beaded embellishment.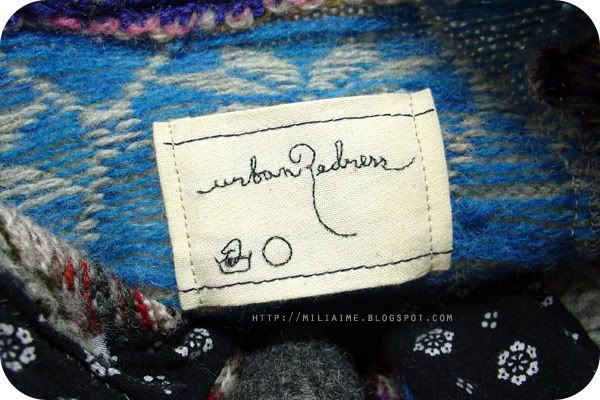 This was painstakingly hand-stitched (and could have been slightly large but oh well..) I hope to have a few of these machine embroidered if it isn't too expensive, should be fun :D