While stumbling upon a film called "Bright Star" I wasn't too excited about seeing another time period love story, bleh. That is until I saw this stil and OH MY oh my, oh my, that cardigan she's wearing consists of very small crocheted flowers, it is so cute and I want to make one!!!
her charachter makes everything she wears, this is getting me sort of interested in the film.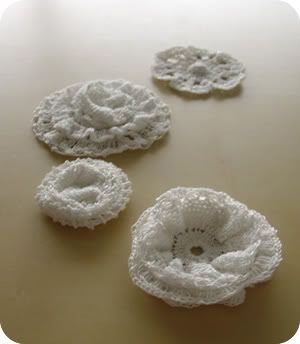 see I can crochet, too!