My collaborative project
Slo
is in London right now, and I was supposed to go...I am supposed to go. But my "ticket" has backed out, and by the time I can actually afford to buy it, the exhibition will be over and I will forever regret not going. If nothing can be solved by wednesday-thursday, I am afraid that'll be it. I just wish that my efforts weren't being criticized.
Business:
My most precious comfort food.. ramyun noodles (I drain the water, add a bit of ranch dressing and some tamari soya sauce), kimbap (korean sushi, sweet marinated carrots, egg, marinated radish, spinach, crab and my fav: sesame seeds mixed in the rice), kimchi (korean seasoned and pickled cabbage, slightly spicy) and all of these yummies in a legit stoneware bowl that I bought for 5$. Not photographed, my blueberry milk soda. I know, but it's SO GOOD.
Brand new fabric swatch (1/4th of a meter) that I bought at
Effiloché
. I just wish I could at least buy a meter or two of this stuff but I'm always low on cash when I go there so I settle for these overpriced lovely bits.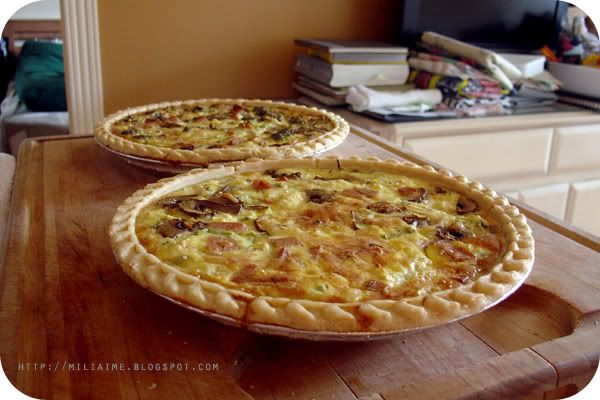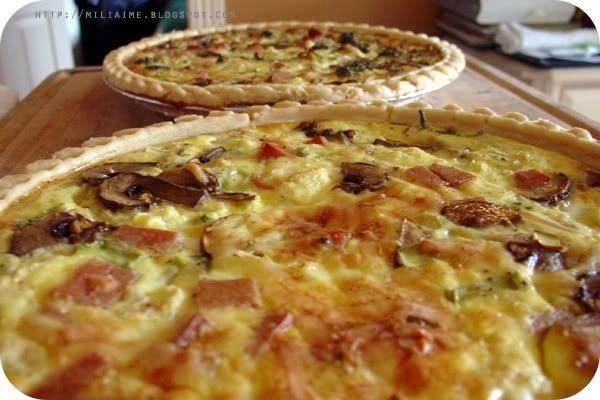 And lastly, I made my first quiches today! The crust was store bought but I am still PROUD because I can name every single ingredient in them and they do not include color 3, dextrose, sulphites, xantham gum or other strange creatures.