Prices & Sizes - Grandeurs et prix
Option A:
1 fabric (from selection shown below, or from your own supply) or 1 solid colour (violet or pink, or from your own supply):
~3" x 4.5" = $12
~4.5" x 6" = $16
~6" x 9" = $22
~9" x 12" = $36
Option B:
Multiple combinations of fabric (from selection shown below or form your own supply):
~3" x 4.5" = $16
~4.5" x 6" = $22
~6" x 9" = $36
~9" x 12" = $48
**10% discount for students!**
Thickness: about ~ 7/8ths of an inch. Around 2.25 centimeters.
Epaisseur: environ ~ 7/8ieme d'un pouce. A peu pres 2.25 centimetres.
Fabrics - Tissus
You may choose a number of fabrics to combine.
I also have some solid colours (cannot be combined with patterned fabrics as solid colours are already fused to paper). My colours are:
- Light Purple
- Pink
Vous pouvez choisir plusieurs tissus pour combiner. J'ai aussi du tissu concu pour la fabrication des livres. Par contre, elles ne peuvent pas etre combinees aux tissus ordinaires car elles sont deja collees a du papier. Mes couleurs sont:
- le violet
- le rose
Paper - Papier
001 - Bond Paper (A bit rougher than printer paper but similar thickness)
002 - Packing Paper (brown)
003 - Manila Paper ( Lightweight, textured and not too thin, yellow)
004 - Average Sketchbook Paper (acid free, white)
005 - Off-White Fabriano Sketchbook paper (acid free)
006 - Lined, white printer paper
001 - Papier bond (blanc avec un peu de texture, bordures jaunissent avec le temps)
002 - Papier brun (un peu de texture)
003 - Papier manila (jaune, leger, pas ideal pour les croquis mais possible)
004 - Papier croquis standard (blanc, sans acide)
005 - Papier Fabriano (jaunatre, sans acide, un peu de texture)
006 - Papier avec lignes (lignes imprimes sur des feuilles d'imprimantes de 8"x10", ideal pour un journal)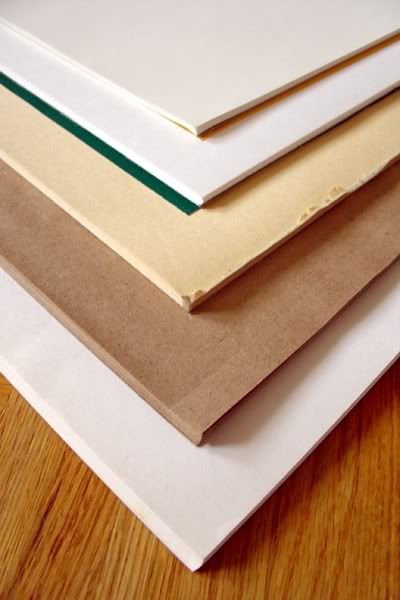 If you live in or travel to Montreal, and would like to place an order for a personalized handmade book, you can reach me by
e-mail
.
Or you can check my
Etsy shop
for already made books if you live outside the city/province.
Si vous habitez ou vous vous deplacez a Montreal et vous aimeriez faire une commande pour un livre fait a la main, vous pouver me rejoindre par
courriel
.
Ou, si vous habitez en dehors de la province, ou du pays, vous pouvez visiter ma
boutique Etsy
pour visionner des livres deja faits.