The fantastic plastic 4 reunited once again!
Since our first meeting during our first year in design, we have been a force of laughter and joy and support. It is really interesting how we somehow decided without using words that we were to become good friends and make an effort to keep in touch. At the moment it is quite easy as we are going to the same school, but one of us had to skip a semester for personal reasons but we still made a pact to keep in touch, and we did and tonight after each of our travelling we were able to share our stories and gifts:) It is really something special to be able to share your experiences with a small group of friends. I cherish them and our times together.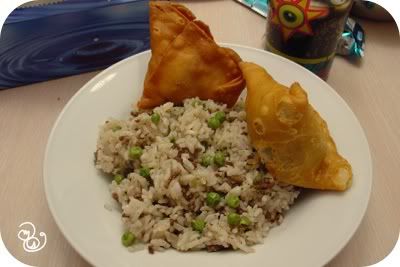 this was prepared byb Jackie Wo's mother and was delicious
(the samosas were brought by one of the FP4 and were amazing)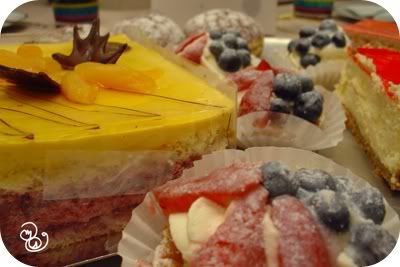 these are the cakes, tartelettes and polish donughts I brought over
unfortunatelyt the mango mousse cake failed to impress however it did taste different from when I tried it last.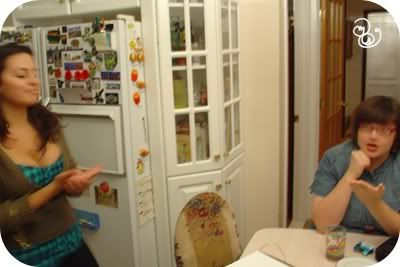 we have firm beliefs, we slam our palms whence talking.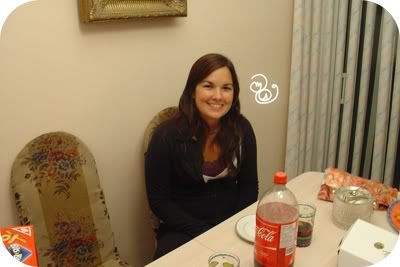 just back packed accross western europe, can you tell?