I've just finished three books I set out to make recently for 3 of the 15 friends I made while we were in Italy together for a drawing course, 14 of them I had never met before yet we live in the same city and go to the same school! (Still, you can't know EVERYONE who's in the same area as you, am I right?)

Either way, we have created really precious beautiful memories with eachother that I will cherish forever and in fact one of the reasons why I've made the decision to really do something about my interest in craft and actually make concrete steps in selling it (thinking of a name, motto, etc..) is because of one of the girls I met while in Italy this summer, she has made me more confident of my skill and said she would do anything to help me because she believes in me that much! (so what's stopping me?!) I truly needed this kind of push because I kept waiting to be better to actually sell my books and other crafts.

So that being said, here are the pictures of the books I made!!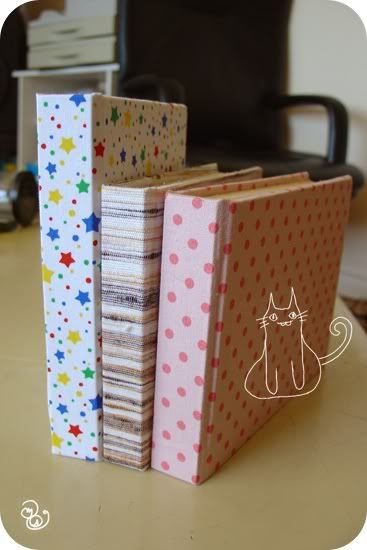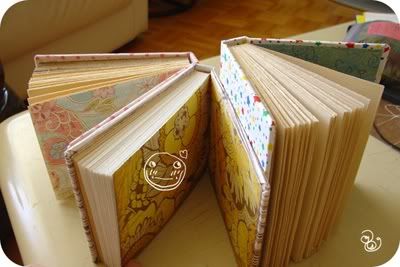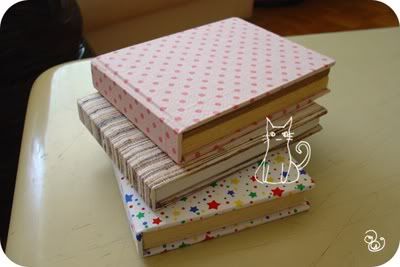 I'm calling the first one "choco-vanille a la fraise"
the second; "tiramisu au mascarpone"
and the third; "pop rocks seeing stars"
Lastly, I shall include an image from the just dropped off catalogue of ikea that has made me dream for blue walls, red shelves and a striped duvet-cover. It seems like the perfect place to crash after a difficult day or a wonderfall place to step into a cloud and dream, ahh~~...