I am curently working on my biggest book as of yet, this title makes it sound like it's really huge, but it isn't, it's slightly larger than a standard 9 x 12 sketchbook, but it's the biggest one I've made by hand so far. Sewing was a bit difficult and bending the paper was a tad unavoidable including some uneveness, hopefully I can sand it down and it'll be a nice sketchbook for my upcoming year (and final year) at University.
here is the inside of the scketchbook complete: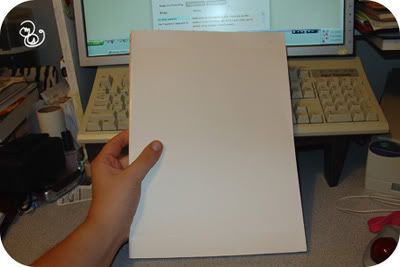 also, here is a photograph of a sunset I was able to witness on my way home from work, very bitter sweet.