I finally made some business cards!!! I left them with the owner of a small omer de serres and he bought a sketchbook from me, his tactic is to use it and if ever the subject of book making comes up he shows it off and hands over my card that way I get more commisions!
I'm amazed how interested people are in handmade books, I've had alot of good advice from the colleages about where I should go and how much I should price my books at, very useful information in deeed.
Here are the business cards as they are for now, as I plan to change them since I had a revolutionary moment with illustrator and know now how to make them better.
two sold books (9X6) 15$ each: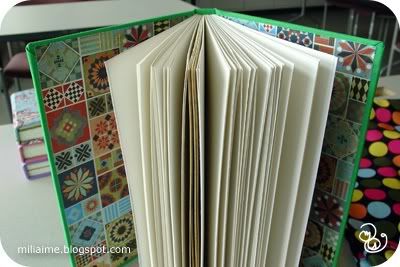 I present to you the smallest sketchbook of the sizes I offer!! I've made smaller before but it was ridiculously useless, or useful.. who knows I might try again!
(4.5X3) 5$
I'm about to scan my inventory of cover fabrics, paper and end paper but it's going to take a while, hopefully by next week it should all be in and will make it easier for anyone to pick and choose their combinations. I know I'm looking forward to it.