Double posting is coming soon! I'm currently working on the mama jama (sp?) of mixed cd albumart/jacket for a handmade swap with a cousin. It'll be a book and include my art therefore relevant to both "miliaime" AND "artdemili".

UNlike I promised, here's another cooking adventure of mine. Following recipes has been proving quite successful recently. This coming from a someone who burnt macaroni and cheese causing the fire brigade to come by. Truth. Complete Truth.

It is suprisingly delish and I can't wait to have some for breakfast tomorrow! Totally UNserious.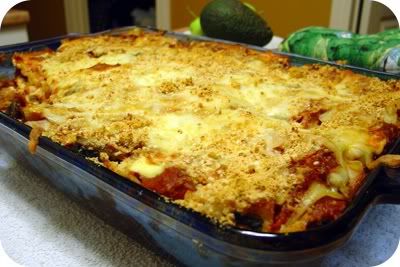 It's vegetarian lasagna with lots of mozerelli and parmigiani.